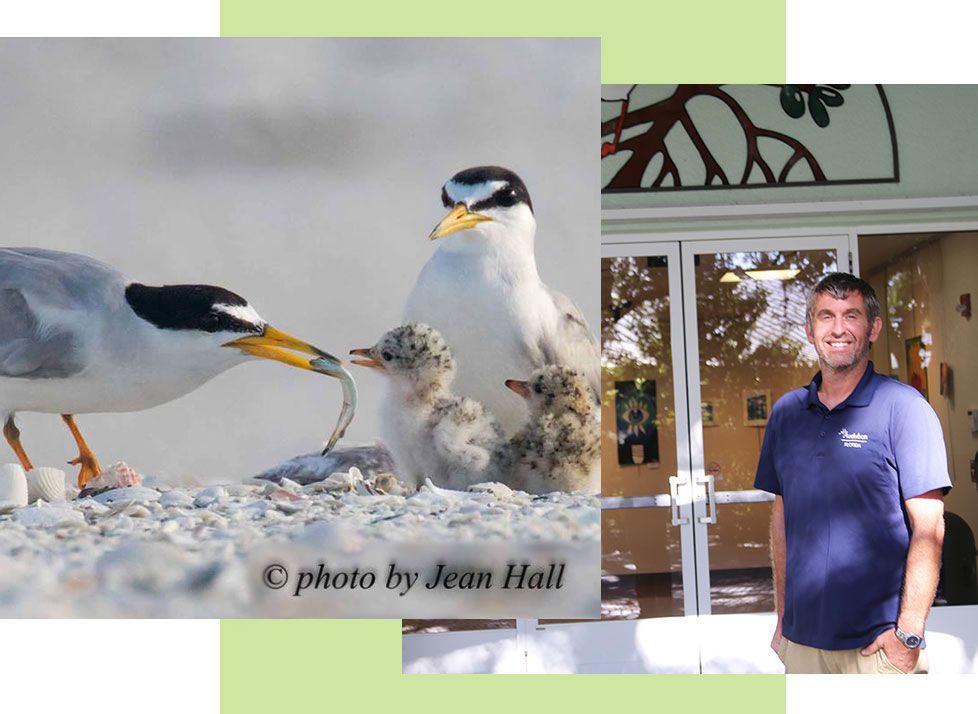 Rookery Bay's
Breakfast with the Birds
virtual lecture series offers participants the opportunity to learn about the biology and habitat of shorebirds and seabirds from a biologist who studies these birds every day.
Lectures are provided by Adam DiNuovo, the Shorebird Stewardship Program Manager for Audubon Florida. DiNuovo has been working with shorebirds and seabirds across the United States and beyond for more than 15 years.
Even more fun at Rookery Bay!
A visit to Rookery Bay has so much fun in store for Kids & Families. Visit our Environmental Learning Center, Explore Rookery Bay with Nature Tours by Boat & Kayak, or take in a lecture.
Breakfast with the Birds Information
Guided Boat Tours
Discover Rookery Bay's extraordinary wildlife on one of our naturalist guided kayak tours. Two-hour guided kayak tours let you explore backwater bays and mangrove forests and provide opportunities to see wildlife such as wading birds, osprey, fish and dolphins.