ROOKERY BAY CLASSIC CAR SHOW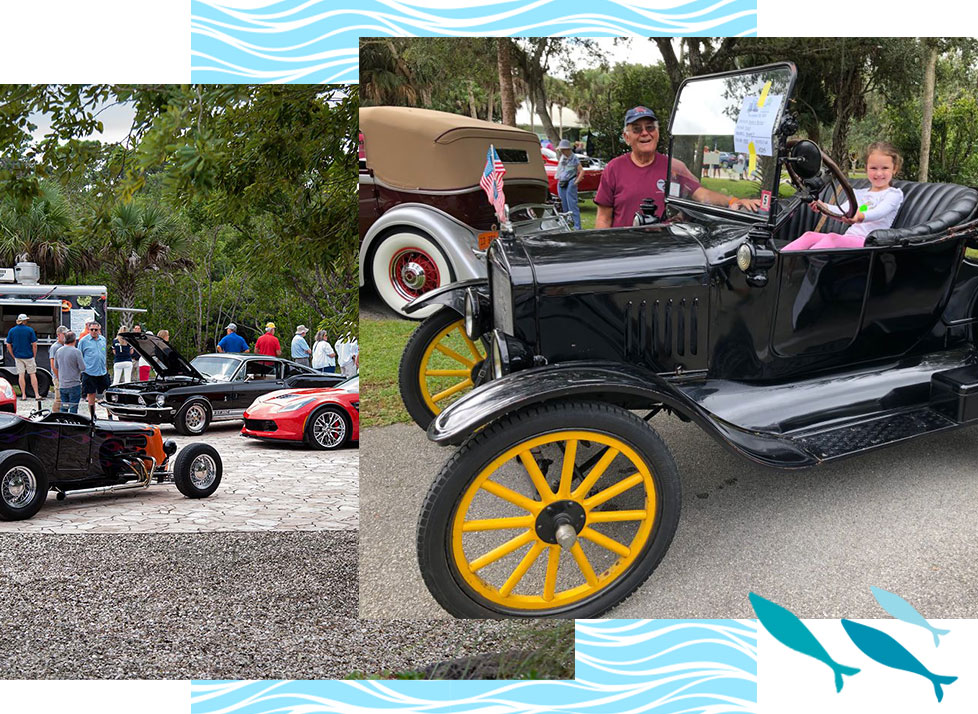 5th Annual Rookery Bay
Classic Car Show
November 18, 2023
9am - 1pm
Attention car enthusiasts!
LOCATION:
Join us at
Florida SouthWestern State College
for this annual event, coordinated by Island Automotive in support of Friends of Rookery Bay. Building on the success of our prior car shows featuring more than 100 antique, muscle, and classic cars, this year's event includes vendors, entertainment and family-friendly activities for all ages.
Cash-only admission.
$10 for adults, $5 for ages 4-12. Children 3 & under are free.
Location:
Florida SouthWestern State College
7505 Grand Lely Drive, Naples 34113
Photos from our 2019- 2021 Show
Even more fun at Rookery Bay!
A visit to Rookery Bay has so much fun in store for Kids & Families. Visit our Environmental Learning Center, Explore Rookery Bay with Nature Tours by Boat & Kayak, or take in a lecture.
2023 Classic Car Show Information
Guided Kayak Tours
Discover Rookery Bay's extraordinary wildlife on one of our naturalist guided kayak tours. Two-hour guided kayak tours let you explore backwater bays and mangrove forests and provide opportunities to see wildlife such as wading birds, osprey, fish and dolphins.