Friends of Rookery Bay is a non-profit 501(c)3 organization connecting people with Southwest Florida's dynamic coastal environment in support of Rookery Bay National Estuarine Research Reserve. Together we can…
Inspire 3,000 students and teachers to be stewards of our coast
Educate 50,000+ people through eco-tours, classes, and programs.
Protect hundreds of sea turtle nests
Work to eradicate invasive species, none more challenging than Burmese pythons.
Lead the way for innovative conservation and land management practices.
GIVE WHERE YOU LIVE 2023
24-hour giving challenge starting noon on Feb. 15
The 9th annual Give Where You Live Collier is a county-wide movement to celebrate and increase philanthropy for 37 non-profits, from noon on February 15, 2023, until noon on February 16, 2023.
Funds raised by Friends of Rookery Bay will support Rookery Bay Research Reserve's youth environmental education programs.
Donate online Feb 15-16 OR mail/drop off a check at the Rookery Bay Environmental Learning Center (300 Tower Rd, Naples, FL 34113). Checks must be payable to 'Collier Community Foundation', post-dated Feb. 15, 2023, memo: Friends of Rookery Bay and received by Feb. 15.
Support environmental education. Protect our future. #GWYLCollier
Special thanks to the Collier Community Foundation and Richard M. Schulze Family Foundation for sponsoring Give Where You Live Collier and providing $500,000 in matching funds to enhance your contributions!
Every Dollar Matters!
Become a Monthly Donor
Your recurring donation at any level is the most impactful way to protect our environment while supporting education, research and conservation year-round.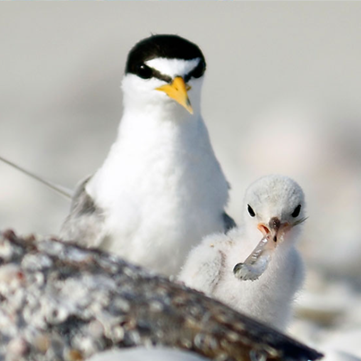 It's easy and fun!
Adopt an Animal
Rookery Bay Research Reserve's 110,000 acres are home to all kinds of animals. Reserve staff help keep the environment safe and healthy for all its inhabitants. YOU can help by symbolically adopting either a bird, dolphin, sea star or shark with two adoption levels to chose from.
Hatchlings Need Your Help!
Adopt a Sea Turtle Program
Your support funded two interns and supplies during the 2021 season (May-Sept.). 171 nests were protected against predation, resulting in 8,105 emerged hatchlings!  Adoptions after September 1st are applied to the following year's nesting season.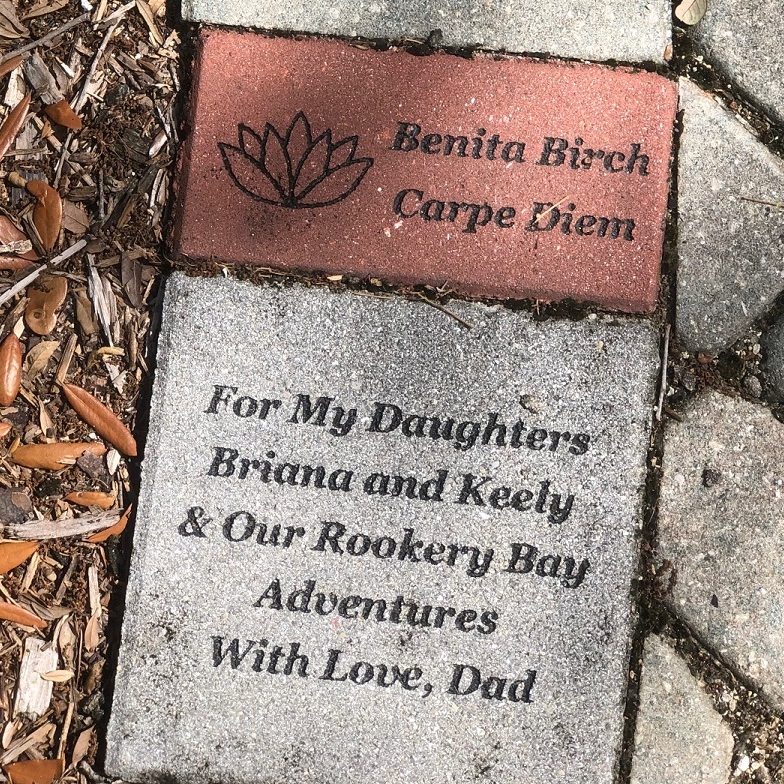 Welcoming back our..
Brick Tribute Program
We invite you to remember loved ones, honor friends, and commemorate special occasions by purchasing personalized bricks. Bricks will be featured in our new pollinator garden. Allow 4 weeks for production time.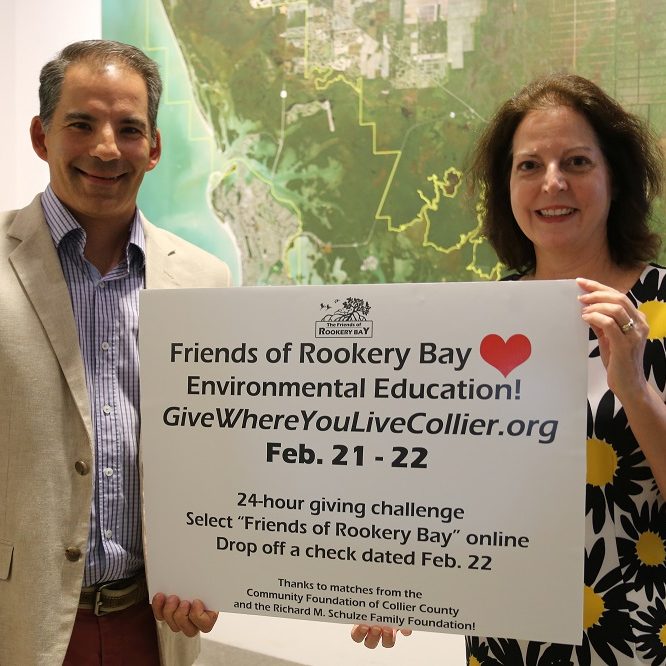 Leaving a Legacy
Planned Giving
What is YOUR lasting legacy? Will it inspire children to care for our coastal treasure?  Or drive cutting-edge research and monitoring to guide conservation of Southwest Florida's coastal environment. The treasure is OURS…the legacy is YOURS.
Contact Executive Director, Athan Barkoukis, to discuss wills, bequests, annuities and charitable trusts.
Investing In Our Future
Endowment
Your contribution is a long-term investment in the future of our coastal treasure.  Through our endowment, you may select to support our General Fund (earmarked for the Friends) or the Norris-Gaynor Scholarship (earmarked to fund Reserve interns). Our endowment is managed by the
Community Foundation of Collier County
.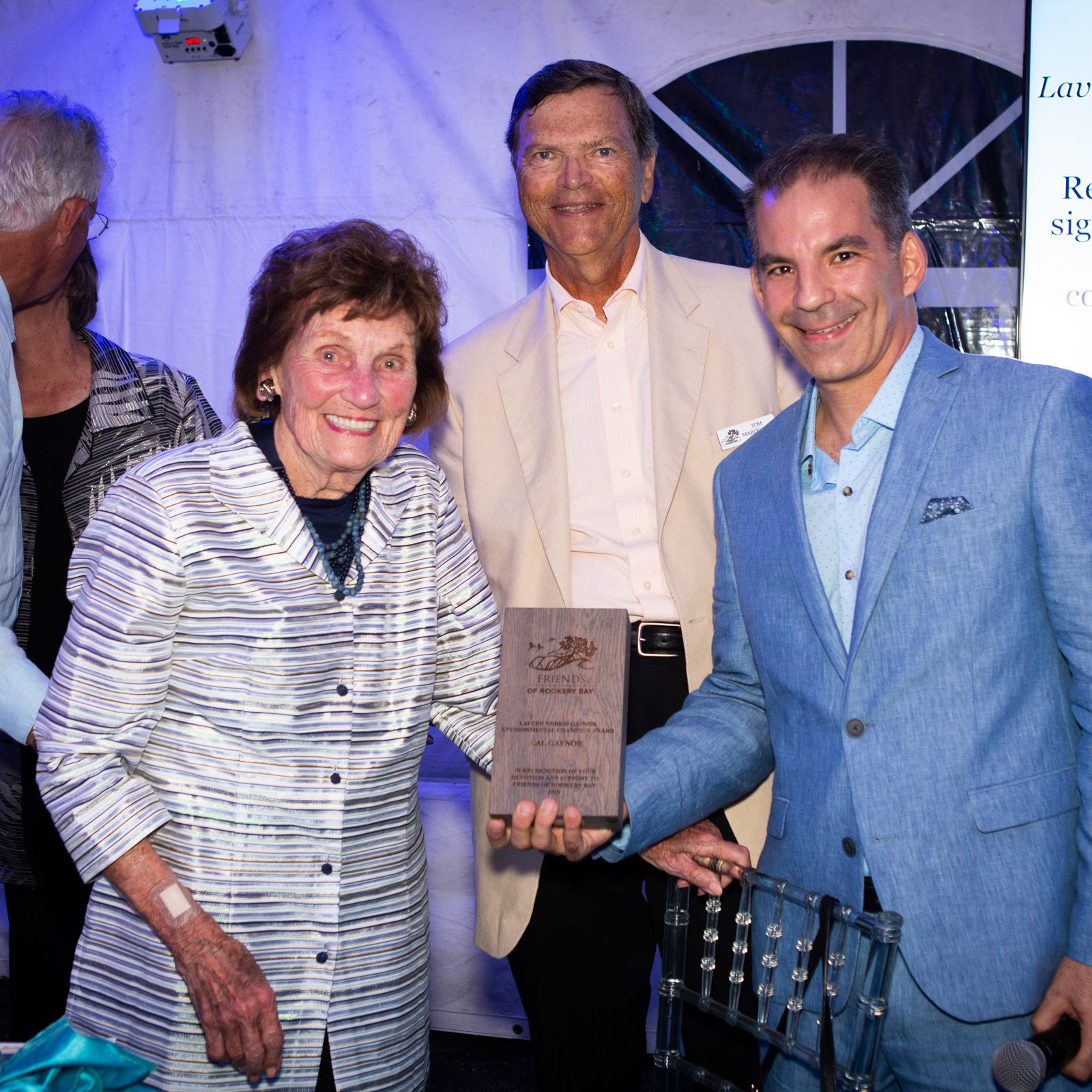 Educating Tomorrow's Leaders
Lal's Legacy Club
Lal's Legacy Club was established in 2019 as an inspiration from Lavern Gaynor, a long-time supporter of education and environmental programs at Rookery Bay and throughout South Florida.  Contributing a minimum of $2,500 each, our 12 founding members enable the Friends to support the Reserve's Education programs, serving more than 3,000 Collier County Public school children annually.
Shop & Donate
Amazon Smile Program
AmazonSmile is operated by Amazon with the same products, prices, and shopping features. The AmazonSmile Foundation will donate 0.5% of the purchase price of eligible products to the charitable organization of your choice.
Visit smile.amazon.com and log in using your Amazon credentials.
Under the heading "Or pick your own charitable organization" enter "Friends of Rookery Bay" then click "Search"
Select "Friends of Rookery Bay" and shop away at no additional cost to you!
Rookery Bay Environmental Learning Center
The Rookery Bay Environmental Learning Center is a 16,500 ft environmentally-friendly educational, research and training facility with research laboratories, classrooms, a 140-seat auditorium, and two-story visitor center. The visitor center offers a variety of hands-on experiences for all ages, including interactive exhibits, an art gallery, nature trails, and picnic areas.
Check our calendar for events and annual closures.