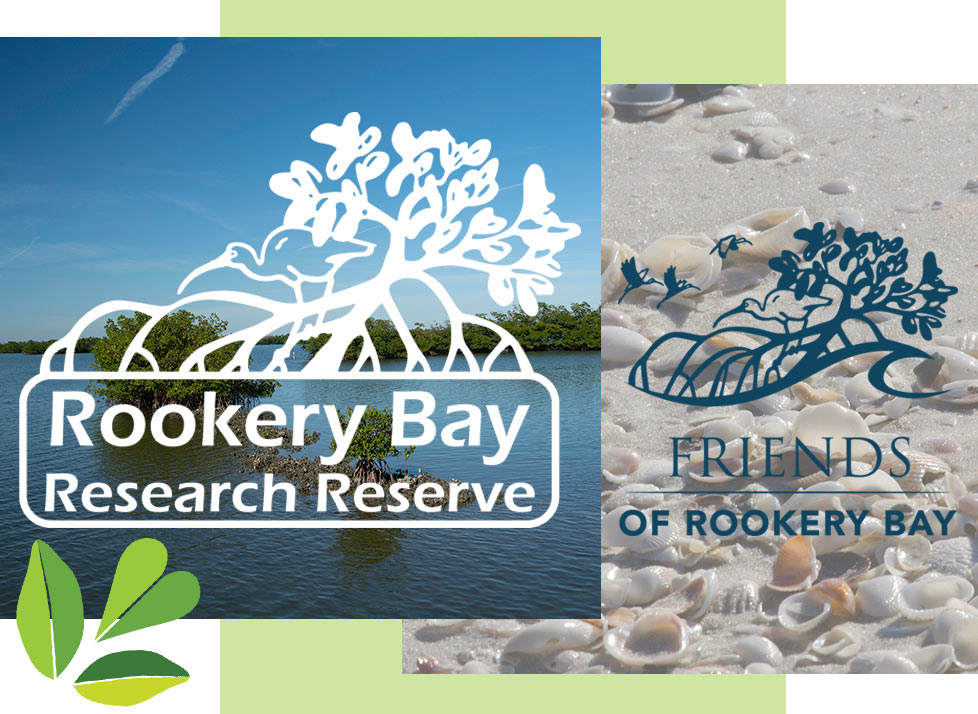 A Public-Private Partnership
Our two organizations are tightly linked, but each has its own role. In short, the Rookery Bay National Estuarine Research Reserve focuses on research, education, and conservation, while Friends of Rookery Bay focuses on community building and fundraising. Both organizations are committed to protecting Southwest Florida's coastal environment for generations to come.
Rookery Bay National Estuarine Research Reserve
Managed by the Florida Department of Environmental Protection in partnership with the National Oceanic Atmospheric Administration and Florida International University, the Reserve is responsible for managing wildlife and habitat within its 110,000 acres boundary, which stretches from downtown Naples east through the Western Everglades, encompassing 40 percent of Collier County's coastline!
The Reserve operates programs in coastal research and monitoring, land and water resource management, and environmental learning and decision-maker training at the Rookery Bay Environmental Learning Center.
The 501 c3 non-profit Friends of Rookery Bay helps Reserve staff address many challenges in managing our coastal lands and waters. We connect people to Southwest Florida's coastal environment through an active volunteer recruitment program, outreach efforts, advocacy, and fundraising activities.
Through these efforts, the Friends provide vital monetary and in-kind support for Reserve programs, operations, and capital improvements. Our members and donors enable us to be a reliable partner to the Reserve and an advocate for preservation and coastal protection.
E-Newsletter
Keep up-to-date on the latest news, events, research, and fun happenings at Rookery Bay!