ART RECEPTIONS AND EXHIBITIONS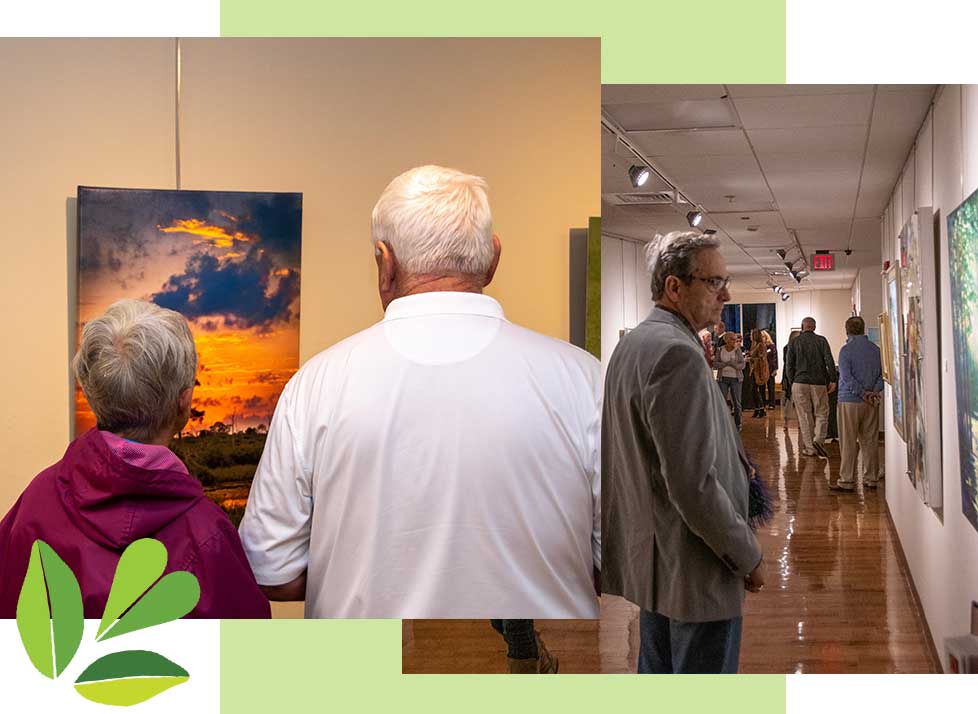 Intersection of Art & the Environment
The Rookery Bay Environmental Learning Center Art Gallery hosts several exhibitions each year. A partnership with the
United Arts Council of Collier County
(UAC) enables annual exhibitions of painting and photography juried by local art experts while other shows feature works by local students, Reserve friends & family, or featured artists. Most of the works are available for purchase.
The Reserve and UAC work together to promote the arts and the environment. While applied science is the focus of most Reserve activities, we acknowledge that there are many pathways toward greater understanding of the natural world.
Our Art Gallery creates an opportunity for people to increase their sense of wonder for nature by stimulating and celebrating personal expression through the visual arts.
2020 Natural Selections: Painting Annual Exhibition
Friends of Rookery Bay (FORB) and the United Arts Council of Collier County (UAC) are seeking submissions for their annual painting exhibit. In the past this exhibit has been held at the Rookery Bay Environmental Learning Center in Naples, Florida. Rookery Bay, part of the National Estuarine Research Reserve. Because of the temporary closure of Rookery Bay's Environmental Learning Center to help reduce the spread of COVID-19.
Even more fun at Rookery Bay!
A visit to Rookery Bay has so much fun in store for Kids & Families. Visit our Environmental Learning Center, Explore Rookery Bay with Nature Tours by Boat & Kayak, or take in a lecture.
E-Newsletter
Keep up-to-date on the latest news, events, research, and fun happenings at Rookery Bay!