Shovels were at the ready as Rookery Bay National Estuarine Research Reserve, DEP and key partners including the Florida Fish and Wildlife Commission, City of Marco Island and non-profit Coastal Resources Group, officially broke ground on the Fruit Farm Creek Mangrove Restoration Project 15 years in the making in Marco Island.
More than 40 project supporters, local environmental group leaders and citizens were on hand to celebrate the beginning of this project considered the largest mangrove restoration in Florida history.
64 acres of dead mangrove trees and 159 acres of dying and critically damaged forest will be brought back to life decades after roads cut off tidal flows that nourish this important habitat along State Rd. 92 (also known as San Marco Rd) which connects the City of Marco Island to the town of Goodland. Starting next week, construction begins with the installation of culverts under the road to increase the water flow and removal of debris and sediment to restore the forest and the natural beauty of the area.
Mangroves are an important habitat and food source for the bird, fish and other wildlife of southern Florida. They also protect the local community by acting as a buffer during hurricanes and storm surges. In addition, mangroves add economic value through tourism and the fishing industry.
Rookery Bay extendsa big thank you to all the partners, long-term supporters and community leaders who helped finally bring this project to fruition.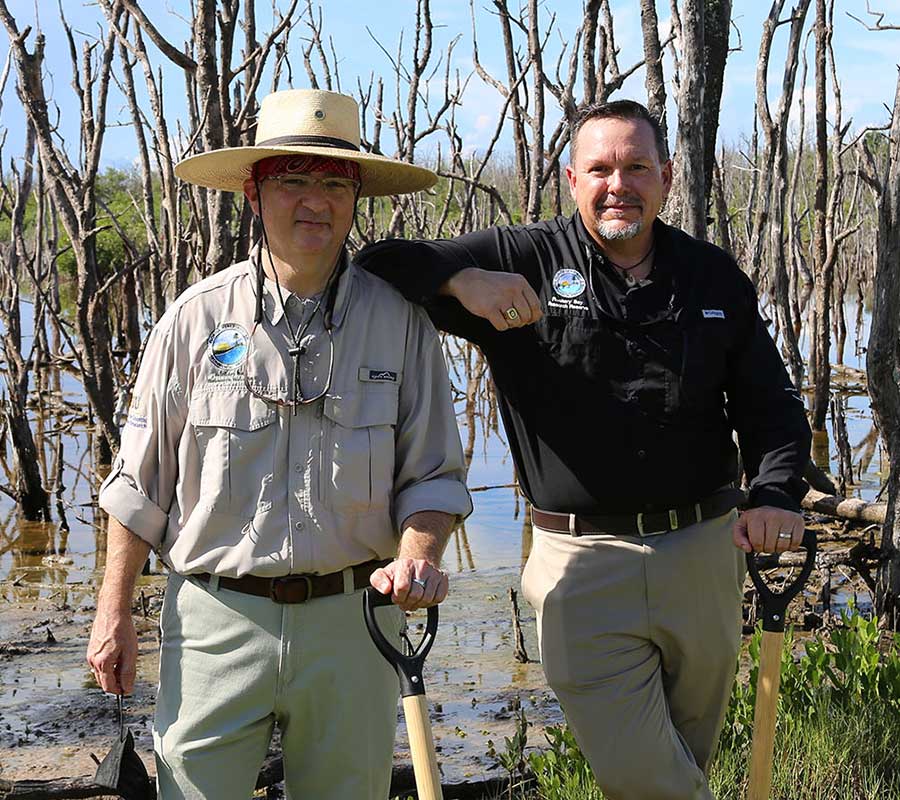 Rookery Bay Research Reserve
Rookery Bay National Estuarine Research Reserve stretches across 110,000 acres of pristine mangrove forest, uplands and protected waters. We are committed to preservation through research, education, and land protection.