Friends of Rookery Bay invites people to get away from crowds, take a deep breath of fresh air, soak up some sunshine and enjoy the wide-open outdoors with its naturalist-led private, small group kayak and boat tours that run daily at 9 a.m. Kayak rentals with drop off at various locations are also available. Collier and Lee county residents with ID can enjoy a 10 percent discount through Sept. 1, 2020.
"Our new tagline is 'The Outdoors is Always Open,' and we encourage people to social distance while exploring our beautiful coastal environment," says Athan Barkoukis, executive director. "Our tours are family friendly, take place in calm, clear, shallow back bay waters, and follow CDC guidelines for sanitizing equipment. We hope families and groups of friends will come out and make memories together on their own private tour."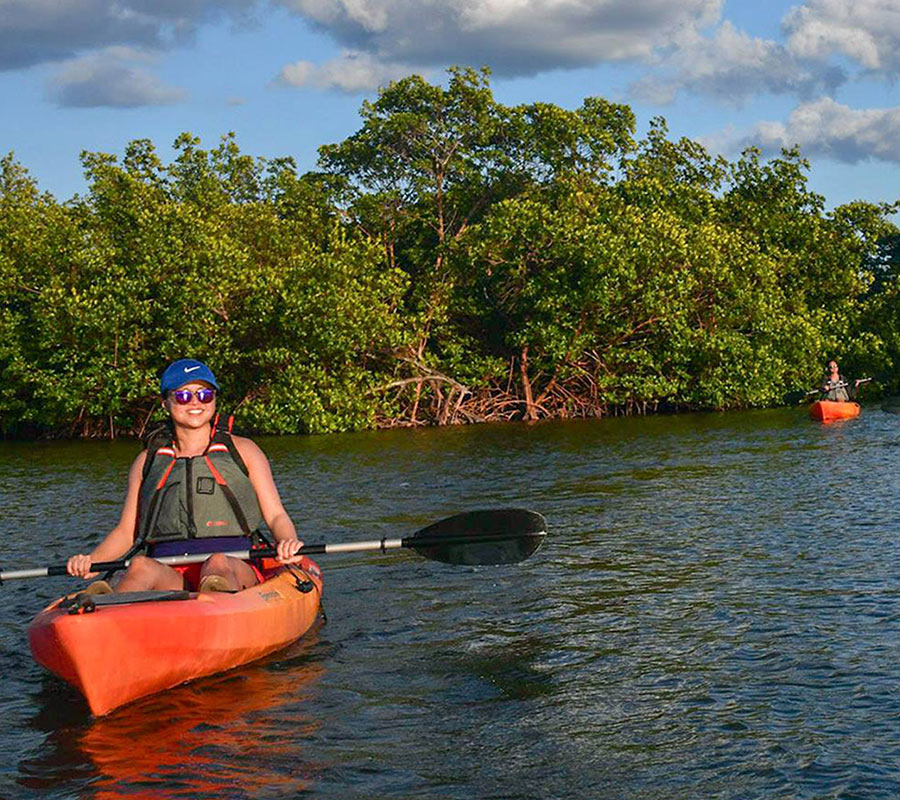 Rookery Bay Research Reserve
Rookery Bay National Estuarine Research Reserve stretches across 110,000 acres of pristine mangrove forest, uplands and protected waters. We are committed to preservation through research, education, and land protection.