On May 4th, sea turtle nesting season officially kicked off at Rookery Bay Research Reserve. Staff members and summer sea turtle intern Claire Charde took to the beaches of Cape Romano in the southern part of the Reserve to look for any nesting activity.
One nest was discovered on the first day, and a cage was placed around it for protection from predators such as racoons. Three sea turtle false crawls were also identified. A tell tale sign of a false crawl is a mark in the sand resembling tractor tire prints. It is considered a "false crawl" when a sea turtle crawls onto the beach and then back to the water without making a nest.
The turtle team will continue monitoring the beaches of Cape Romano and the Ten Thousand Islands throughout the summer on the lookout for any sea turtle nest activity. Each week sea turtle data is compiled and shared with partnering agencies throughout Collier County and then posted online for the public.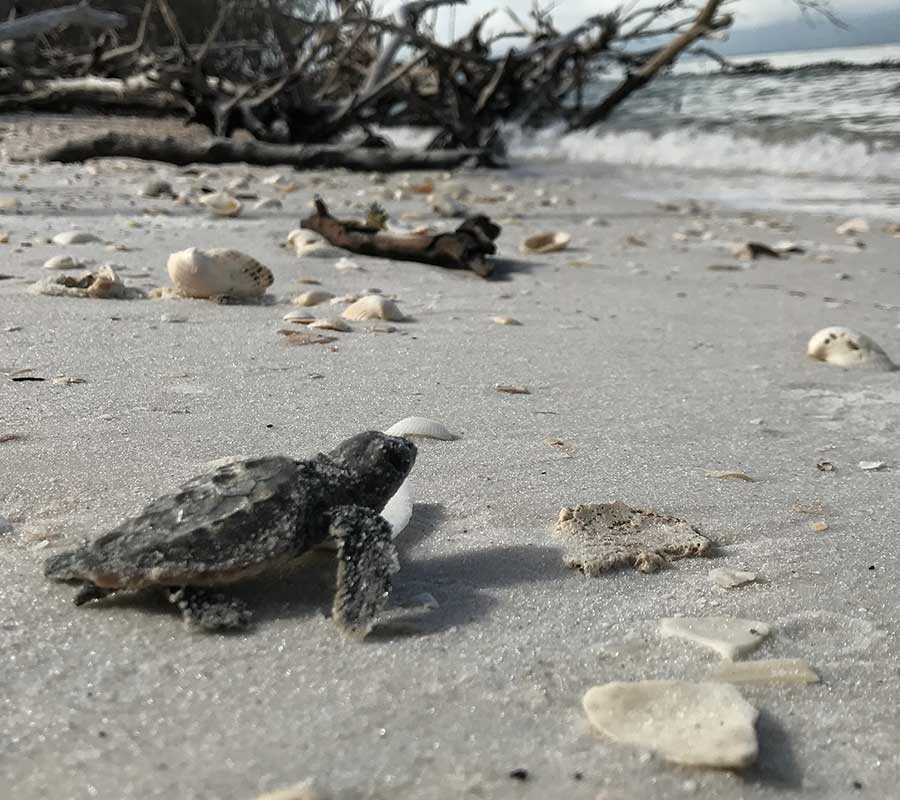 Rookery Bay Research Reserve
Rookery Bay National Estuarine Research Reserve stretches across 110,000 acres of pristine mangrove forest, uplands and protected waters. We are committed to preservation through research, education, and land protection.