ADOPT A SEA TURTLE PROGRAM
The Reserve's sea turtle team monitors nests along the beaches of the Cape Romano Complex, and with your support, Friends of Rookery Bay's Adopt-a-Sea-Turtle Program provides funding for resources, supplies and interns.
In 2021, a record 78 nests were adopted, 171 nests were identified and protected against predation, resulting in 8,105 emerged hatchlings!
Interns and volunteers patrol beaches every morning from May 1 through the end of August with support from Reserve staff to identify nests and install protective cages. Once the eggs hatch, the turtle team will return to remove the cages, excavate the nests and count the empty shells to determine hatchling numbers.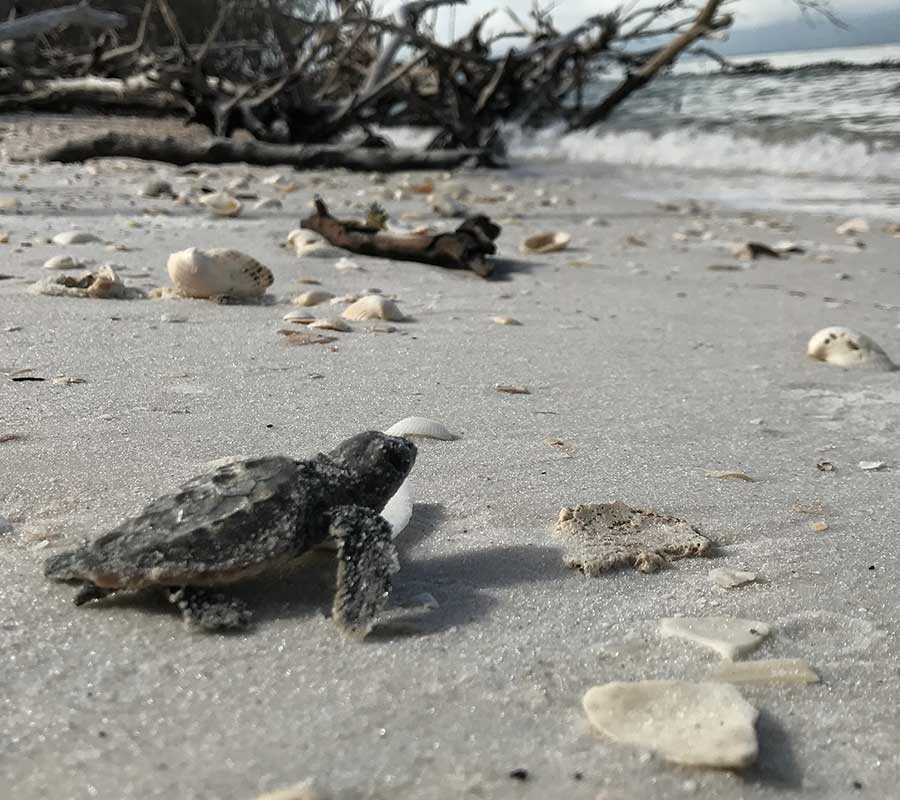 Adopt a Sea Turtle Program
Your Donations Make A Difference!
Hatching success has increased by close to 100% since Rookery Bay Research Reserve started installing cages, which help prevent predation by raccoons or other animals.