FLY THROUGH JULY - SUMMER OF BIRDS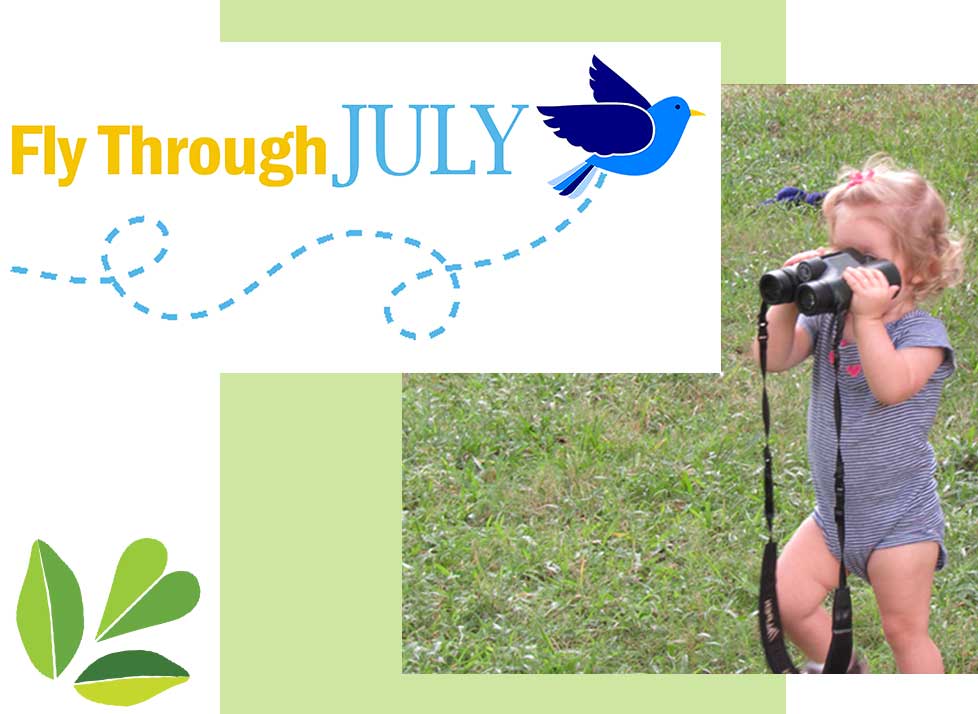 Kids, families and nature lovers of all ages will
"Fly Through July"
with Rookery Bay Research Reserve's virtual replacement for Kids Free Friday for the month of July.  Enjoy new activities each week focusing on birds.
Families can try a birding challenge to get outside to learn about the birds around them with the website eBird. A winner will be chosen at random at the end of the week. Also, the little ones will enjoy a prerecorded video story time and a do-at-home craft including a video "how to" demonstration.
On Fridays at 1:00 p.m., join our naturalist for a live webinar.  Register below!
2020 SUMMER ART COMPETITION
ROOKERY BAY ART COMPETITION
Each week middle and high school students are challenged to use an art form to show what the theme week means to them in regards to nature or the environment. Students can
write a story
or
design a piece of art
(with digital media, drawing or painting). Submissions are due by Thursday of the theme week and a winner will be selected and announced on Friday via our website and Facebook. Winners receive a prize and grand prize winner will be selected at the end of the series.
VIRTUAL EDUCATION & FAMILY ACTIVITIES
Discover the many ways Rookery Bay's Stewardship team works to conserve and protect our 110,000 acres of land and water for future generations.
Take a deep dive into Rookery Bay's Water Quality Monitoring Program and find out more about water in Southwest Florida.
Explore the microscopic world of plankton with Rookery Bay! Plankton are among the most numerous life forms on the planet and a major food source for other fish and animals. Plant-based and animal plankton are extremely important in oceans and estuaries around the world, especially here at Rookery Bay.
Learn about the variety of habitats in Rookery Bay Research Reserve including mangrove forests and oyster beds.
Discover and learn how to identify the many different species of fish found in Rookery Bay Research Reserve. As an estuary (where salt and fresh water come together), Rookery Bay's waters are a perfect and pristine nursery for fish to spawn and raise their young.
Rookery Bay Research Reserve is home to numerous kinds of aquatic invertebrates (marine animals without backbones). Learn more about the crabs, seastars, urchins, whelks and other invertebrates that reside in our shallow estuary waters.
Learn about the sea turtles of Rookery Bay Research Reserve! Our staff, volunteers and interns monitor sea turtles from initial nesting activity to egg incubation to baby turtle hatchlings emerging from the nest and crawling to the sea.
Learn more about Rookery Bay Research Reserve's fine feathered friends … some live here full-time and some visit only in the winter (just like people)!